Limited Lifetime D2R Bot Keys & the only safe D2R Maphack
From the developer with proven record for the safest maphack with 0 bans. Get access to these D2r Bots & D2r Hacks with the Lifetime Bundle which includes: Jieguan Take Over bot lifetime & Zhipei Dominate Tool Lifetime along with a JieGuan Config Editor Key at no extra cost.  9-17 Update: This deal may be expired but maybe you can get a lifetime maphack key!
D2R Jieguan Take Over Bot
D2R Bots Videos & Tutorials
D2R Hacks Quick Setup
From the developer of Zhipei "Dominate" the safest hack suite & only maphack for Online play that won't get you banned, the JieGuan Take Over Bot will make the cost back in a week, free tip that many don't know about: Simply grab Emilio A2 Mercenary for a boost in drops.
visual d2r bot interface
JIEGUAN CLASS CONFIG EDITOR
JIEGUAN CLASS CONFIG EDITOR
Now you dont have to code
Select paths to clear and bosses to hunt
setup your D2r Bots with no experience
Just select the settings no code setup
d2r bots customize item choices and inventory
Choose gambling settings in a click
Diablo 2 resurrected chest mania
D2R Questing all act clearing at record speeds
JieGuan: Take Over D2R Bot runs in the background while grushing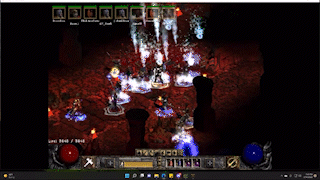 Let's cut to the chase, our hack is remaining undetected, our bot plays faster than a person, you want a bot that will actually make you a turn around on using it the first week come join us. If you are going to bot with jieguan, acknowledge the behavior of it and only use bot on a botting character. Utilize the scheduler it is suggested to take a break with the scheduler during a certain time period to avoid bans. Please scrutinize the time period that is mentioned & what level you're at. For AFK Botting JieGuan the Take Over Bot will get you the results that matter when needing a 24/7 Real Money Trade ready bot with the ability to synchronize your loot log to marketplaces that helps you earn real money for your items from a secure escrow trading platform. Botting in public games with ability to announce items, it is sometimes best to bot in plain sight to avoid being flagged from hiding in solo servers. We offer a botting experience that is on average 5x faster than any other bots capabilities, making your 1 character efficient as 5 when put up against other d2r bot options.
BONUS MOD TO LOWER MEMORY usage
to MAKE BOTTING even FASTER
-Instant wp traveling
-Super fast create game
-Instant leave to main menu
-Added color to resistance
-Added in hp/mp v2
Lower memory usage makes running multiple sessions of Diablo 2 Resurrected easy
D2r Bots & automation tools
Diablo II Resurrected Bot
Diablo II Resurrected Maphack Tool